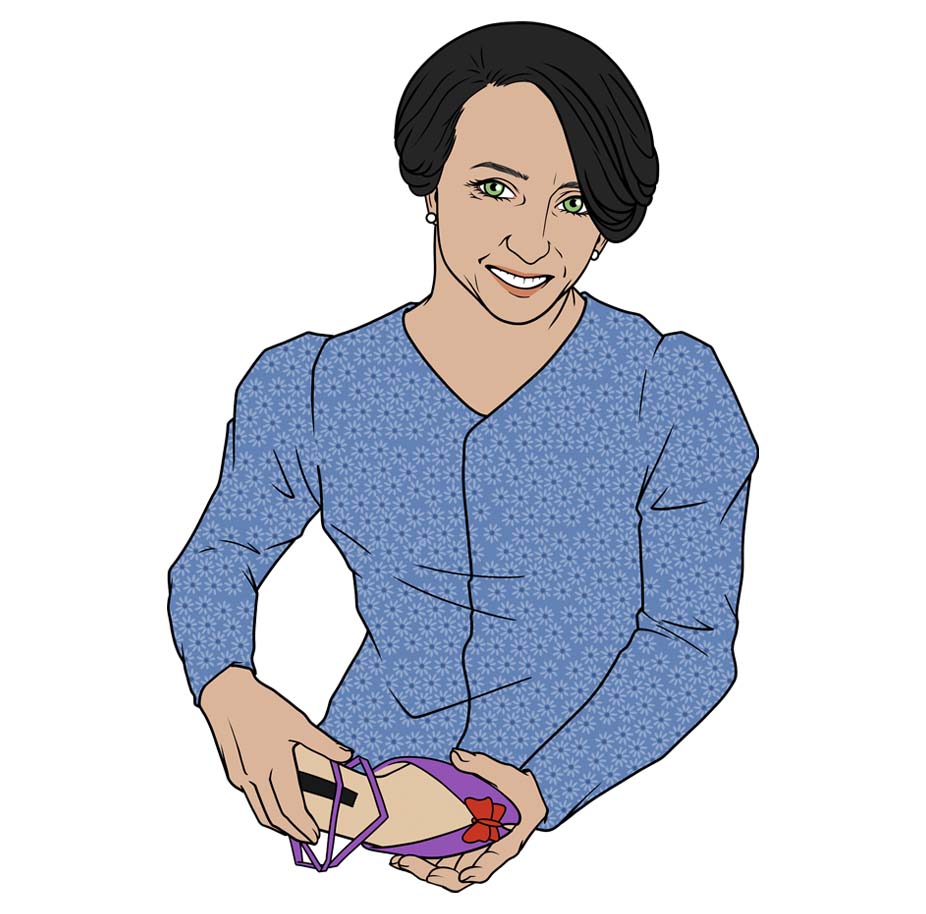 Maud Frizon, born in 1941 in Paris to a French father and English mother, began her career as a woman's fashion shoe designer a bit by chance, a bit out of necessity. Frizon, who worked as an haute couture fashion model in the 60s, simply wasn't satisfied with the available shoe options for her modeling assignments. So, she sought out to create her own footwear designs, and eventually opened a boutique in Paris in 1969, with her husband and Italian shoe manufacturer Luigi "Gigi" de Marco.
Her inspired designs made such a splash in the fashion world, that she became an instant success after her first shoe collection hit the runway— critics applauding her for her line's sexiness and whimsy. Frizon shoes were something women wanted to flaunt, and her name became synonymous with haute couture shoe design.
Frizon's style though bright and playful, was built on structure and craftmanship. "For me, shoes are an architecture," said Ms. Frizon. Each pair of Maud Frizon shoes was hand-cut and finished. Ms. Frizon liked to experiment with contrasting materials- suede and satin, canvas and crocodile- to achieve creative and unusual looks. "I have no rules about shoe design," Frizon said in a 1979 interview. "I feel the same way about dressing. There should be no rules. Everything is so much more fun when you mix."
Big names started to flock to the Maud Frizon brand early on, with Brigitte Bardot known to be a regular at the boutique, and a big fan of the designer's high-heeled Russian boots. Later Frizon would design footwear for Azzedine Alaia, Missoni and fellow Parisian, Sonia Rykiel among others.
At the height of Frizon's success in the 1980s her career had skyrocketed to the point where she could be considered to be as notable as Manolo Blahnik or Christian Louboutin today. At that time Frizon introduced the cone heel in her designs—the first designer to feature it, it became a coveted style of the time.
The impact of her work lives on today. Designers from Sarah Jessica Parker to Isabel Marant to YSL have referred to her as an inspiration in recent years, borrowing from her designs in their collections.
Shop our collection of Maud Frizon