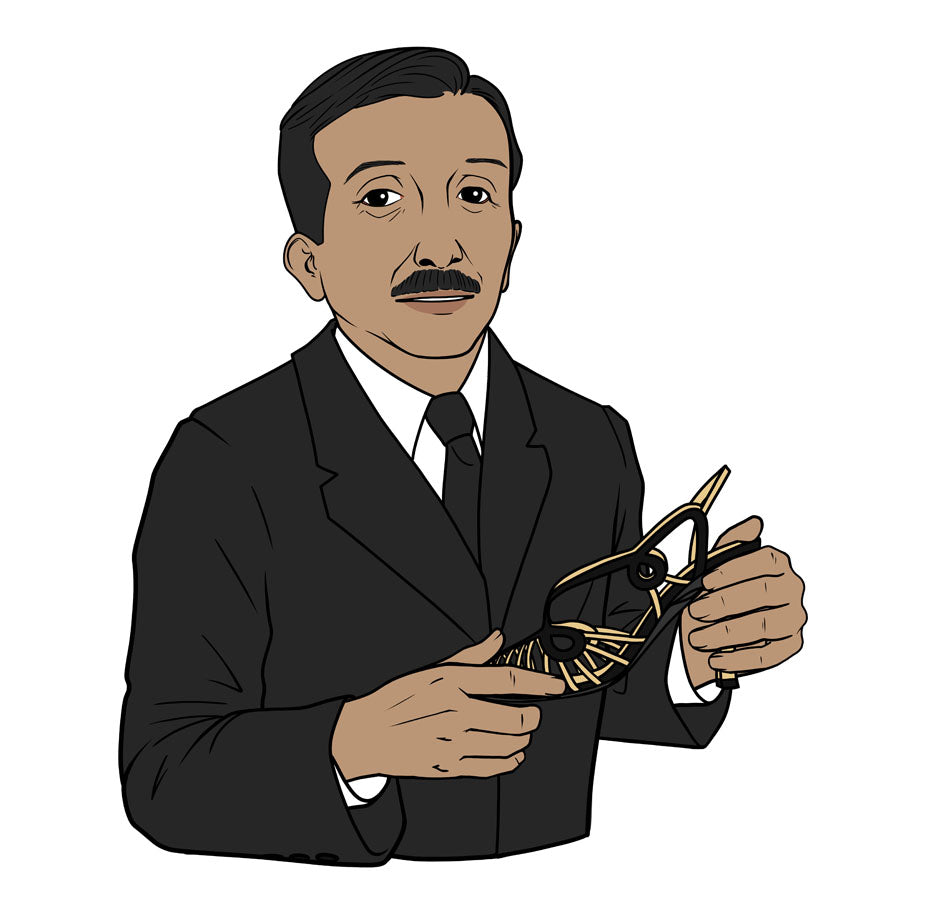 The life of famed women's shoemaker, Charles Jourdan, began in 1883 In southeastern France, in Bourg-de-Péage, a community belonging to the Drome region, home to France's shoe industry. Jourdan was first trained as a shoemaker and opened up his own shoe shop in 1919. His woman's line grew to be especially popular and so then he began to specialize as a woman's shoe designer.
His initial designs became widely popular, encouraging him to focus his career on women's shoes. After only two years Jourdan's success had grown so large he moved his business into a factory on Boulevard Voltaire and employed over 30 people.
In the 1930's Jourdan placed advertisements in the high-end fashion magazines, identifying his label as haute couture. He was the first designer to do so.
In 1947 the business expanded with Jourdan's three sons joining the company. Three years later they expanded the label further starting exports to the United Kingdom.
In 1957 the company opened its first boutique in Paris. The following year Jourdan designed the Maxime shoe, a low-heeled, square toed court shoe with a satin bow. The shoe became his best-known, best-selling style.
In 1959 Jourdan was granted a license to design and manufacture shoes for Christian Dior cementing his labels haute couture status. This followed by the creation of designs under the Pierre Cardin label.
In the early 1970s the company was bought by Genesco. Under the new direction ready-to-wear, clothing and handbags were added to the house; however shoes still remained the main focus.
Charles Jourdan died in 1976 but the company continued under leadership of his sons. His son Jourdan started to lead the labels designs, most notably adding simple buckles and lengthening the toe of the basic pump shoe. The new style created a tailored and delicate image.
In 1980 a Swiss group took over the company, but retained the original name. The business now had boutiques in major cities worldwide. In 1996 to recognize the 75th anniversary of the label, the fragrance "Stiletto" was created. The bottle was shaped in the form of the Eiffel tower to honour Paris.
Charles Jourdan was eponymous with shoes. Selling simple designs in a variety of colours and fits, Jourdan created a classic affluent look which took his label to haute couture status.
Shop our collection of Charles Jourdan