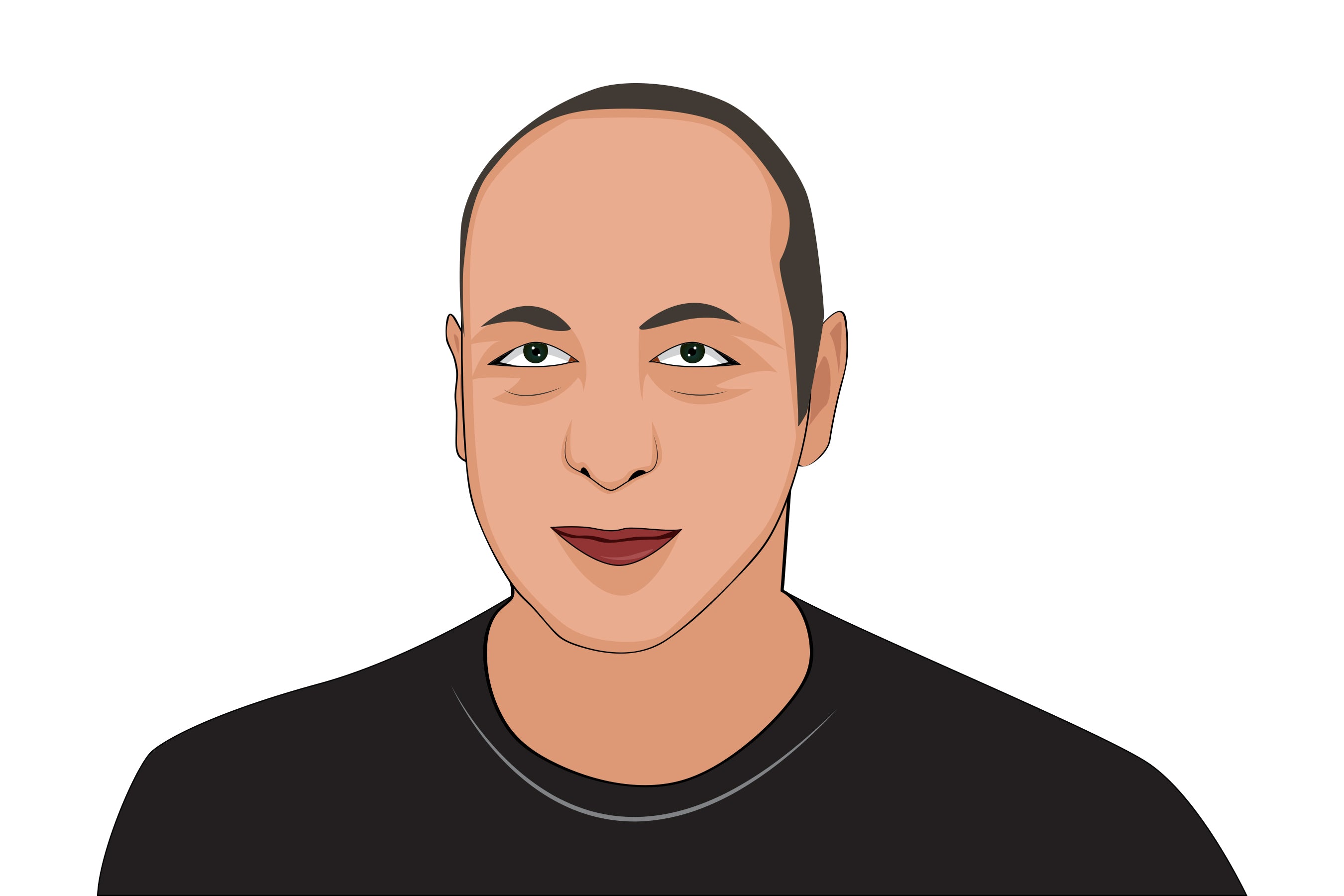 One of the most influential designers of the Nineties, whose cult status endures "Shy, reticent and mysterious," is how sculptor Louise Bourgeois describes him. Artist Roni Horn goes further: "Helmut isn't somebody you can approach head-on," she says. "'Enigma' is a great word for him. He follows his own rhythms. He feels the undertow of his sensitivities, and that's really more what's directed him."
His approach—whether to making fashion or art—is the same: "to arrive somewhere completely different from where you started." Risk comes with the territory. "Once I'm committed," he says, "I'm unafraid of the outcome."
1956 - Helmut is born in Vienna, but his parents divorce when he is just five months old—so he spends most of his little-kid years in Ramsau au Dauchstein with his maternal grandfather, who's a shoemaker and Lang helped him in his workshop, mending and stitching leather mountain boots. They lived in an alpine house without a TV or a telephone, and it was there where Lang developed a keen sense of the natural order of things that continues to infuse his aesthetic. "To grow up under really simple circumstances," he says, "and to understand that certain things were ornamental—the idea of the simple life interrupted by the opulence of particular festivities—that made an impression on me as a child and is something I use."
1966 - The emotional tenor of Lang's life changed abruptly at age 10, when he was sent to Vienna to live with his father, a truck driver, and an unloving stepmother who made him wear ill-fitting suits that had belonged to her father. (Lang's mother had died some years earlier.) It was the late Sixties, and Lang, with his country ways and formal dress, was utterly out of step with his peers. "It was kind of counterproductive to my teenage market value," he says dryly. "That kind of restrainment sharpened my sense of independence to a heightened degree."
1974 - He left home at 18 and, casting about for a direction, pretty much fell into fashion in Vienna, he recalls, when the T-shirt and pants he had made for himself were suddenly in demand by his friends. 
1977 - Soon he'd hired seamstresses, set up shop and made a splash in Paris with his brand of chic minimalism, which ran completely counter to the prevailing opulence of the time. (Think Christian Lacroix's pouf dresses.) He was inspired as much by Vienna's old-world culture as he was by the avant-garde circles in which he moved. He became close to painter Kurt Kocherscheidt and his wife, photographer Elfie Semotan, and credits the late Kocherscheidt with teaching him to accept the way he worked. "I was never so directly inspired by fashion," Lang says. "It always came from somewhere else. Kurt gave me to understand that whichever way you approach things, that's the only way to do it."
1986 - Nearly a decade after he starts designing, Helmut makes it official: He launches his namesake line and presents his first real-deal collection at the Centre Georges Pompidou.
1992 - The opulent look of the eighties no longer fits the economic reality (recession, party of one), and Helmut's perfectly minimalist pieces are there to fill the void. His use of technology and nutso materials (feathers…and rubber) gets tons of praise.
1997 - Makin' moves! After years of seeing his designs, ahem, borrowed by other designers, Helmut heads to NYC, hoping that he'll have more creative control if he's in the thick of it. He collaborates with pal Jenny Holzer on a super-cool downtown store.
1998 - So over the whole fashion show thing already, Helmut cancels his Fall/Winter 1998 event. Instead, he sends CD-ROMs (yes, those things your AOL trials used to come on) to editors and shows his collection on the internets—a first for any designer.  
1999 - Helmut shocks the fashion world by selling a controlling stake (51%) of his company to Prada, hot on the heels of Jil Sander's failed partnership. But Helmut just wants to design—and leave the marketing and distribution to somebody else—so initially everything goes smoothly. 
2000 - Nominated for all three major categories at the CFDA awards (womenswear, menswear, and accessories), Helmut once again creates some dramz when he bails on the ceremony. GASP."I've never been interested in the event when I'm the center of attention," explains Lang,  "I'd rather have my work just be there."
2005 - The fan-boys and -girls shed minimalist tears: Helmut says goodbye to the fashion world, selling the remaining stake of his co. to Prada and retiring to his home in East Hampton. "The size of the company kept growing, and I had the feeling at one point that I would become the victim of my own success and get pushed further away from what I worked so hard to be able to do. I did try to do more artistic work in between, but it was not possible to be one of the main players in the fashion world and then to do art at the same time. I was ready to take a new challenge, in part because in fashion, things have become very predictable." "I always felt that Helmut wasn't really in the fashion world—he was in his own world," says photographer Bruce Weber, a longtime friend who regards Lang as something of an outsider artist.
2007 - It's baaaack: Prada relaunches the line, but with a more accessible vibe—and price point.
2008 - Helmut's first solo show, Alles Gleich Schwer—that's Everything Has an Equal Weight in English—opens at the prestigious Kestnergesellschaft Gallery in Hanover, Germany. His pared-down, cool vibe is now translated to simple-but-beautiful sculptures.
2010 - Looking to the future, Helmut begins distributing key pieces from his fashion archive to various fancy museums and academic institutions…
2011 - …then he destroys the 6,000-ish remaining pieces, uses them to build 12 stalactite-esque sculptures, and shows them in an exhibition called Make it Hard at the Fireplace Gallery in East Hampton
Lang still follows the fashion world, but "in a completely generous way," giving it no more importance, he says, than politics or news or even artmaking. Fittingly, the title of his exhibition is "Alles Gleich Schwer," which translates to "All has equal weight." "Fashion has an impact on our lives in terms of what we want to reveal or not, how we want to define ourselves," he says. "It's just one of the ingredients I'm interested in."
Shop our collection of Helmut Lang