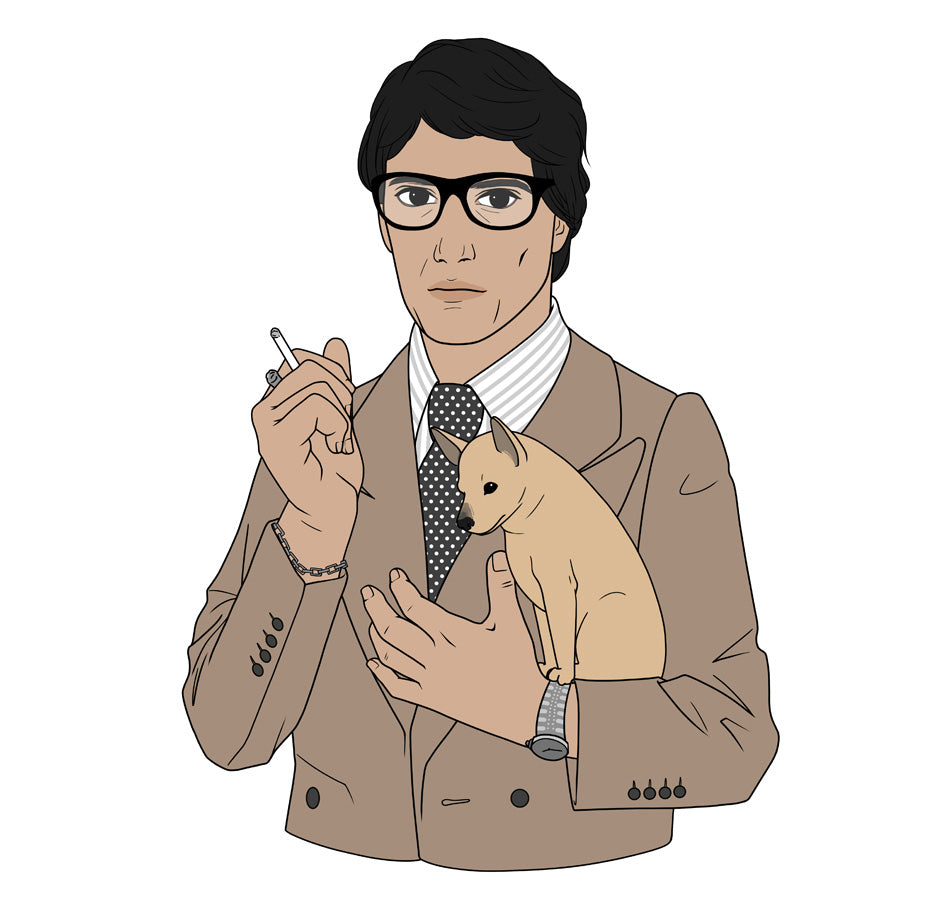 Yves Saint Laurent started out under the watchful eye of another designer who symbolizes class, style and couture: Christian Dior. Saint Laurent—born Yves Henri Donat Matthieu-Saint-Laurent—was born in 1936 in Oran, Algeria. When he was 18, he moved to Paris to study at the Chambre Syndicale de la Couture, the school that also trained Valentino and Karl Lagerfeld. Soon after arriving, he was introduced to Dior by the editor of French Vogue, Michel de Brunoff. Saint Laurent distinguished himself at a young age, and became the haute couture designer for Dior when the designer died in 1957. He was just 21 years old.
Saint Laurent did not stay at Dior for long. He left in 1962 after a mental breakdown catalyzed by a 20-day stint in the French army. Saint Laurent launched his own line, YSL, which was financed by his long-term partner, Pierre Bergé. The designer quickly embarked on a career that would revolutionize fashion. He translated runway fashions to wearable looks with the Rive Gauche boutiques in 1966, and followed up with menswear in the 1970s. In 1983 he was featured in a solo exhibit at the Metropolitan Museum of Art, the first living designer to receive this honor. He sold the fashion house in 1993, and it currently exists under the parent company, Gucci Group. The designer died in June 2009, days after being wed to Bergé in a civil ceremony.
Yves Saint Laurent distinguished himself by creating modern classics. He embraced contrast—the masculine and the feminine, highbrow and lowbrow, the classic and the modern—to create sharp pieces that are still relevant. We can credit this visionary with the women's le smoking suit, the safari jacket, the Mondrian shift, and the bolero jacket, to name a few. He took traditionally male silhouettes and transformed them into womenswear, empowering women to dress in a new and bold way. These pieces were daring, new and different. And that is how classics are born.
Shop our collection of Yves Saint Laurent